Posted on May 19, 2021 | by | Posted in Uncategorized
Understandably, businesses in the motor trade industry want to keep their insurance costs as low as possible. After all, you don't want to overspend on insurance policies that you don't need. But there are a couple of risks associated with purchasing cheap insurance cover that could put you in a vulnerable position.
This is especially true when buying motor trade insurance from an illegitimate source. When browsing the web, you may encounter a bunch of motor trade insurance offers that claim to have affordable yearly policy rates. Some even claim to offer sufficient cover for your business even if the price is too good to be true.
However, don't fall for their deceptive tricks. These so-called insurance companies are in it to take your money and provide zero covers in return. Before purchasing motor trade insurance, it helps to research the company's credentials and ask their previous clients for feedback so you can get a good idea of their services.
Risks associated with buying cheap motor trade insurance
It can be quite tempting to grab a discount insurance offer from a shady company but know that these offers come with their pitfalls. According to the Insurance Fraud Bureau of Australia (IFBA), fake insurances cost the economy around $2.2 billion per year. There are plenty of fake companies that sell auto and motor trade insurance to unsuspecting victims using exaggeration and non-disclosure.
Exaggeration refers to a policyholder deliberately inflating the amount of damage or loss for a higher payout. Non-disclosure, on the other hand, refers to the policyholder not giving full information regarding the client's insurance policy. These types of insurance fraud deceive many insurers and contribute to a growing concern within the industry.
Perhaps the biggest risk to cheap motor trade insurance is that you're likely to be underinsured. Even if the insurance company claims they're an ethical business, your policy may feel fake because of the restrictions that barely cover anything regarding motor trading.
Lastly, your claims may be paid at a slow pace. Granted, this can happen even with well-known insurance companies, but if you're paying for a relatively unknown company, chances are you'll struggle with making claims. It makes sense because a company that specialises in very low premiums will be a bit stingy when it comes to returning some of that money from their customers.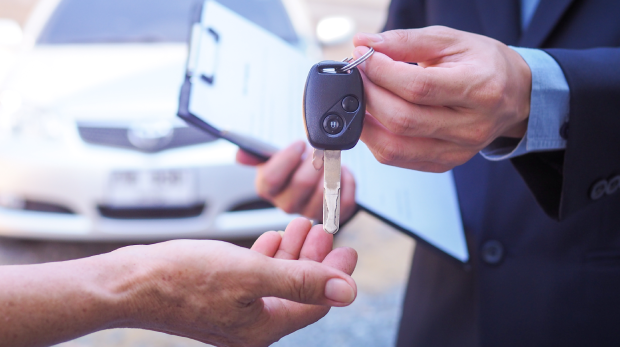 What to consider when buying motor trade insurance
Whether your business engages in buying, selling, or valeting vehicles, having the right insurance is important so that you and your employees can confidently work on other people's cars. That said, there are plenty of options available when it comes to motor trade insurance, all of which can make it difficult for you to choose. To help you make an informed decision, here are the three main questions you should ask yourself before buying motor trade insurance.
1. Where does your business operate?
Motor trade insurance policies typically cover stock, equipment, employer's liability, public liability, and more. One cover that's specific to this type of insurance is Road Risks which protects the insurer when driving customer cars or unsold stock. Keep in mind that a Risks only policy does not cover vehicles stored at a business address, so if you have a forecourt, showroom, or anything similar, it's best to include premises cover in your policy for full protection.
2. Who drives the vehicles and what are they?
Most people tend to overlook the basics when it comes to motor trade insurance. The thing is that some trade insurance policies have restrictions on the type of vehicles covered. If you work on luxury cars and other unique vehicles such as performance cars, agricultural vehicles, commercial cars, or motorbikes, make sure to inform your broker in advance.
It's also important that you choose the right people who will move the vehicles in your care. Whether it be a few approved drivers or several of your staff, having flexible cover for everyone in the business will help reduce your risk of financial loss. Talk to your insurer to ensure the people handling the vehicles are insured, especially if you employ apprentices or have staff that's under the age of 25.
3. How much cover should you have?
Many policies will have an "indemnity level". This figure is the maximum amount an insurer would pay in the event of a claim. If a claim's value is higher than this, you may have to make up the shortfall yourself. Your broker will be able to assess the types of risk your business faces and check your indemnity limit is not too low.
Finding the right insurance for you
We know that dealing with insurance policies can be quite complex, especially if you're new to motor trade insurance. To help you make an informed purchase, our team here at Matrix Insurance is ready to help. As one of the most reputable insurance brokers in Perth, we pride ourselves on providing our clients with the best insurance solutions possible.
Don't let your business get exposed to the financial risks associated with motor trading. For more information on our services, contact us today and we'll be more than happy to assist you.