8 Risk Management Tips that Every Food Business Should Know
Posted on September 01, 2020 | by | Posted in Insurance
When it comes to running a food business, preparing for the worst is critical to its success. From food spoilage and kitchen fires to liquor liability lawsuits and allergic reactions, a single incident can quickly turn around your fortunes and even force you to close your doors for good. That's why it's important for businesses to conduct a restaurant risk analysis first to identify potential issues and address them early on.
In this article, we'll be discussing 7 of the best risk management tips that will keep your employees safe, protect the nature of your business, and ensure the success of your food business by limiting the chances of incidents from occurring.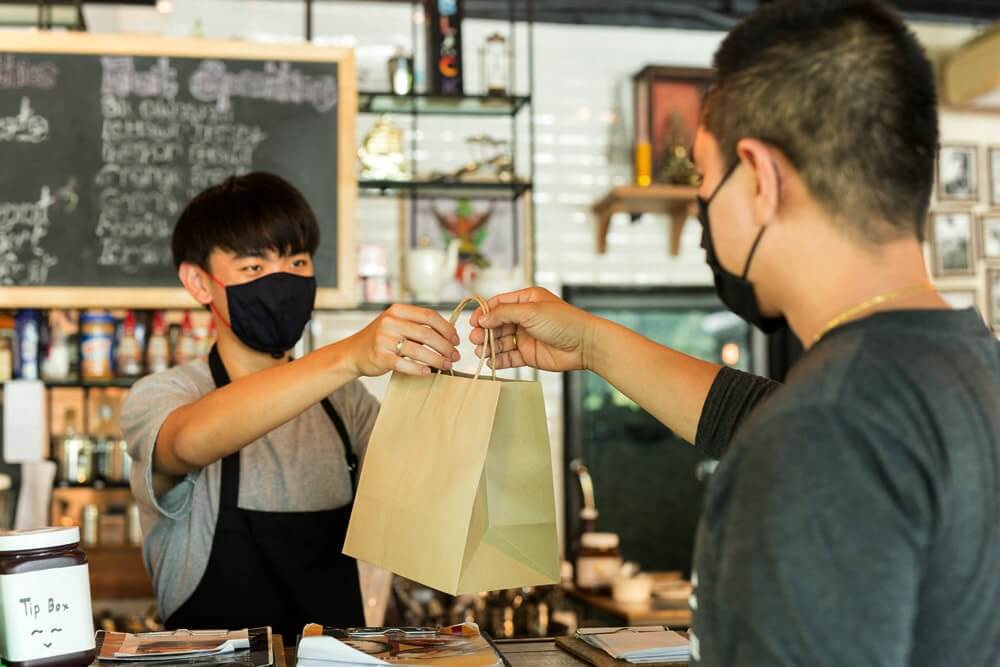 1. Proper staff training
Your staff is the driving force of your food business and having a competent team of employees can really make a huge difference. It all starts with proper staff training and certification. Your staff should be well-versed at handling day-to-day operations and demonstrate both skill and knowledge in the following areas.
Work safety – Protect your employees by conducting regular training sessions on using kitchen tools, equipment, and the like. Your staff should wear the right uniform for work along with the required personal protective equipment (PPE) for their line of duty.
Food sanitation – Walk your employees through the proper food safety protocol such as knowing how to store, handle, and prepare food. Hygiene is a top priority when running a food business so make sure your staff are knowledgeable about food safety and sanitation.
Customer service – One of the hallmarks of a great food business is excellent customer service. Employees who interact with customers should know how to address their concerns in a friendly and professional manner.
Alcohol service – If your business serves, sells, or furnishes alcohol, you could be held liable for incidents involving an intoxicated guest. Make sure your employees are trained in proper alcohol service, especially when dealing with an intoxicated guest.
2. Take advantage of technology
Food businesses today should take advantage of technology to mitigate potential privacy risks. For example, if you store sensitive customer information like credit card numbers, it should be in your best interest to protect those data at all costs. Keep phishing, malware, and viruses at bay with the appropriate software and firewall. Add password protection and encryption to your WiFi to secure your customers from hackers.
3. Maintain the facilities
To reduce the odds of property damage, be sure to maintain the facilities of your restaurant. First and foremost, the kitchen should always be clean and hygienic. Conduct regular inspection to ensure the interior and exterior of your establishment are in good working order. A well-maintained restaurant will not only draw in more customers but will also be safer for you and your staff to operate in.
4. Meet health and safety codes
Meeting health codes is a must for any food business and your staff should know how to follow them to the tee. Regulations vary by state and country which is why you want to review them and have your staff walk through the health codes. Employee hygiene, food storage, and proper equipment use are just some of the ways to reduce cross-contamination in the kitchen.
5. Acquire the right licensing
You will be required to obtain the right licensing before your food business is up and running. Some of the things you'll need to obtain are:
Business license. In most counties, your business must have a commercial license in order to legally operate so securing a business licence should be one of your main priorities.

Foodservice license. If your restaurant or bar passes health inspections, your local health department will issue you a food service license.
Liquor license. You will need a liquor license in order to sell or serve alcoholic beverages at your place of business. Some states may even require your servers to carry permits before they can legally serve the public.
6. Disclose dietary information and potential allergens
According to the Australian Consumer Law, failure to list a potential allergen in a meal is considered a breach and you may end up dealing with a case in your hands. Keep your customers safe and disclose any dietary information and potential allergens in your restaurant's menu. For example, if you offer gluten-, dairy-, or meat-free dishes, make sure to highlight these offerings on your menus to assist customers with dietary restrictions.
If possible, list nutritional details about your food items on the menu, in a separate handout, or on your website. This is especially helpful if you have low-calorie options you want to feature for health-conscious guests.
7. Preparing for forced closure
Running a food business is about the constant balance between income and expenses. When an incident such as a fire, natural disaster, or a global health pandemic leads to an unforeseen closure, the loss of income can prove devastating. This is where business interruption insurance comes in. Business interruption insurance provides protection against forced closures associated with a property insurance claim.
Having the right insurance policies is an important part of any restaurant's risk management plan. It helps you prepare for unexpected incidents and weather financial storms stemming from serious accidents and lawsuits. To learn more about which type of insurance your business needs, contact Matrix Insurance today and we'll attend to your needs as soon as possible.