Motor Trade Insurance
Posted on February 16, 2021 | by Alex | Posted in Insurance
Motor trade insurance is the term used for a group of policies that provide cover for businesses who operate within the motor trade industry. Vehicle recovery agents, tyre fitters, valets, and mechanics face different risks, meaning they require tailor-made insurance policies to meet their specific needs.
Regardless of their work, each motor trader should have a comprehensive motor trade insurance cover in place. In this article, we'll discuss the list of things that are covered by motor trade insurance so you can avail the right policy for your business.
Public liability for motor trades
One of the most important insurances available to motor traders is public liability insurance. The following questions can help you assess the level of cover you need for your business:
Do you repair high value or luxury vehicles?

Do you drive customer cars?

Do you repair/service commercial vehicles with over 2 tonnes of load capacity?

Do you repair earthmoving machinery and other mobile equipment?

Do you have a repairs division within your business?
These factors are crucial in determining the appropriate cover for your business as some insurers tend to exclude liability on some of the vehicles mentioned.
Fire and specified perils
This type of insurance provides cover against unforeseen contingencies caused by accidental fires, explosion, and other forms of peril. The valuation of assets is made according to the market value of stock and customer vehicles/accessories.

You want to ensure that you're insuring for the correct values as underinsurance penalties apply in case a claim is made and you're underinsured.
Theft
Working in the motor trade industry requires plenty of tools and equipment, some of which are very expensive. This cover offers protection against theft due to forced entry. Things that are usually covered are:
Tools

Customer vehicles

Accessories

Stock

Contents on inside and outside of business premises
Professional indemnity
Covers liabilities related to any forms you complete or any advice that you give. Some examples are pre-purchase inspections and certificate of roadworthiness (RWC). Keep in mind that claims made under professional indemnity are admissible on a claims-made basis, meaning it covers the claim made against you, not when it happened.
Business vehicle cover
Oftentimes motor traders use business vehicles or loan vehicles for customers. As such, you want to ensure these vehicles are covered for your safety and peace of mind. Business vehicles can be insured for either third-party property damage only or fully comprehensive cover.
Worker's compensation
Worker's compensation is compulsory in Australia to provide protection to workers in the event of a work-related injury. Here at Matrix Insurance, we can obtain competitive insurance premiums for you along with Australia's biggest insurers to provide a proactive and efficient claims service.
We suggest that you check with your local state authority to find out if any of your subcontractors may be classed as employees under the Worker's Compensation legislation and if you're required by law to insure subbies under the insurance policy.
Machinery and electronic breakdown
This covers repair costs to machinery and electronic equipment in the event of a breakdown. It's best to refer to your insurance provider for guidance by asking for the cost of insuring individual items instead of a blanket cover as some machines and electronic equipment can be quite expensive to repair.
|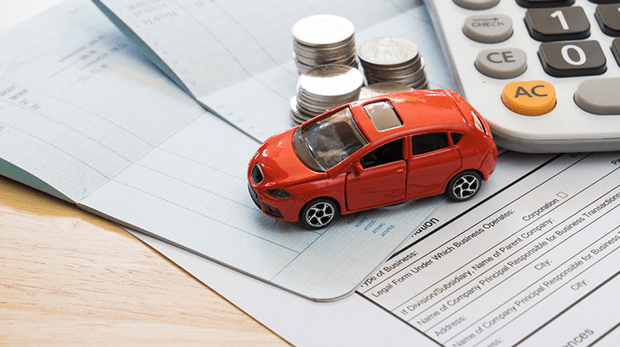 Prompt claim service
We understand how important it is to deal with claims as swiftly as possible. With Matrix Insurance, you receive top priority thanks to a team of dedicated members to support you with any claims you make. This ensures you receive your full entitlements quickly and efficiently.
General property
The general property covers mobile tools and equipment that are in transit and are away from your business premises. This is particularly helpful for mobile mechanics and employees who attend to customer vehicles away from their business premises. This is particularly relevant for mobile mechanics and for those who attend customers vehicle away from their premises.
Plate glass
This covers expenses for broken glasses, whether it be interior or exterior. If you are renting premises, you may want to check your rental agreement to determine who's responsible for any glass breakage.
Employee dishonesty
This covers theft or misappropriation of business funds by employees. If you have an employee paying and collecting your bills, you should definitely consider this to reduce the risk of embezzlement and protect your company funds.
Motor trade insurance is vital for any motor trader. That said, it can sometimes feel overwhelming to understand the different levels of cover and policies. The last thing you want is to have an inadequate cover or pay for unnecessary insurance premiums. To eliminate the guesswork, it's best to contact a reputable insurance broker to guide you every step of the way.
If you're looking for motor trade insurance within the Perth area, then look no further than Matrix Insurance. Contact us today and let us attend to your insurance needs!