Everything You Need to Know About Luxury Car Insurance
Posted on July 24, 2020 | by | Posted in Insurance
When we hear the words luxury car, we often think of a vehicle that's superior in terms of comfort, style, and performance. For some, a luxury car is a status symbol while for others it's a relentlessly pursued dream. Whatever the case may be, a luxury car is about the hefty price tag and these vehicles are quite expensive to maintain. Even the slightest of damage can result in a massive repair bill which is why having luxury car insurance is an absolute must if you own a high-end vehicle. Read on to discover what luxury car insurance is all about.
Why you should insure your luxury car
As the name suggests, luxury cars come with expensive components that are more intricate to work with than a standard vehicle. Therefore, damage to such components means that you'll be reaching deep into your pockets if you want to maintain the look and performance of your machine. With luxury car insurance, you don't have to worry about the damages to your vehicle since the insurance company will take care of it under the agreed terms and conditions.
Most people don't know the difference between luxury car insurance and standard car insurance. The price of a typical car insurance policy is heavily based on its Insured Declared Value (IDV) which is often referred to as the market price of the vehicle. In simple terms, IDV is the maximum limit of the amount the insurance company will provide the policyholder in the event of a total loss. Since a luxury car's IDV is on the higher end, its insurance premium is also higher compared to the insurance policy of standard cars.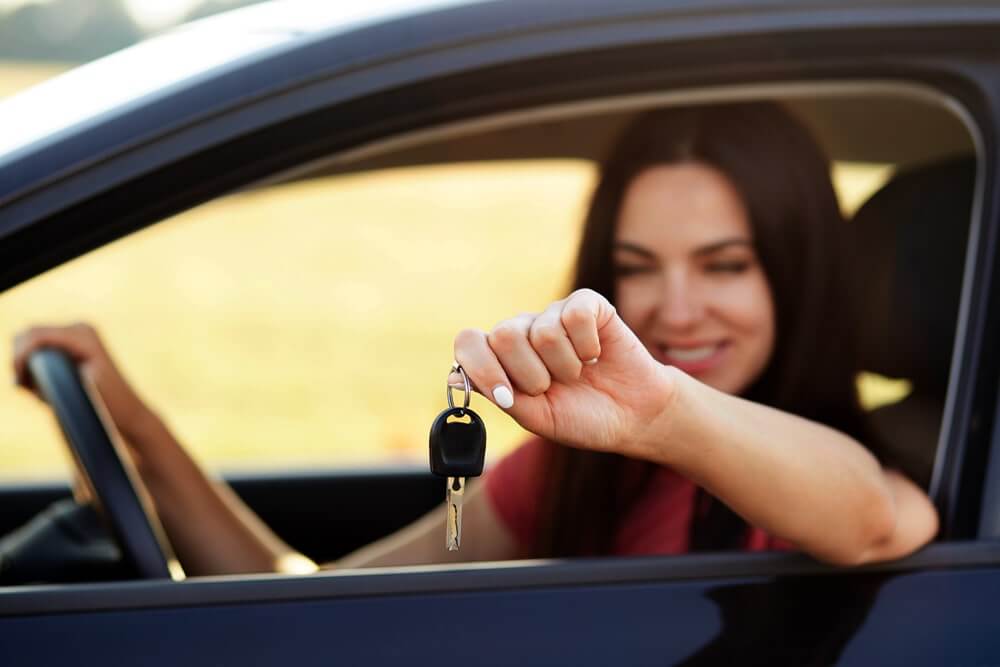 How much does luxury car insurance cost?
There are a number of factors that determine the exact price of a luxury car insurance policy and these are:
Car manufacturer
Vehicle model
Vehicle age
The location at which the car was purchased
Claim history
No claim bonus (if applicable)
Aside from the aforementioned factors, the cost will also be affected by the kind of policy you choose and the insurer from whom you've purchased it. There are plenty of car insurance premium calculators online which can help you check the rates of luxury car insurance and obtain quotes. Simply fill up the information page regarding your vehicle and the calculator will show an approximate premium cost of your car's insurance policy.
Things to consider before buying luxury car insurance
Luxury car insurance isn't cheap. Therefore, you have to have a good understanding of your car insurance requirements so you don't end up paying for insurance policies you don't need. Here are a couple of things to keep in mind before buying luxury car insurance:
1. Choose the right add-ons
Add-ons are for when you need extended coverage for your luxury car. They usually cover situations that are called 'exceptions' such as engine protection, roadside assistance, zero depreciation, and more. Identify your add-on requirements and choose only the appropriate add-ons for your luxury car.
2. Compare car insurance prices online
The internet has made it easy for luxury car owners to compare car insurance prices online. Different insurers will provide different quotes for your luxury car's policy so it's worth comparing the prices so you can get the best deals. Do look out for cheaper policies with reduced coverage and avoid them at all costs.
3. Protect your luxury car
Luxury cars are a prime target for thieves and criminals. This makes it extremely important that you protect your luxury car as much as possible. Installing anti-theft devices and alarm monitoring systems can go a long way towards reducing your insurance premiums by a significant margin.
4. Engine protection cover
Engine protection is a must-have add-on when it comes to your luxury car. High performance vehicles use expensive components on their engines which can prove costly to repair in case they get damaged. Such costs can be mitigated when you have engine protection cover in place.
5. Roadside assistance
In the unfortunate scenario that your car breaks down, a roadside assistance add-on is a major lifesaver. With this add-on, the insurance company will send help and provide you with the necessary assistance to get your luxury car up and running again. If this is not possible, then your vehicle will be towed to the garage.
6. Comprehensive coverage
You should always include comprehensive coverage as part of your luxury car's insurance since it provides all-around insurance coverage. While the premiums will be more expensive compared to a liability-only policy, the extended coverage is great for peace of mind and will prove beneficial to your luxury car over the long term.
Luxury car insurance is a must-have for car owners with expensive tastes. Not only does it cover you from eye-popping maintenance costs, but it also limits your exposure to legal risks and hefty fines. All registered cars must have Compulsory Third Party Insurance (CTP) as the bare minimum, but this usually isn't enough for luxury car owners. By understanding what luxury car insurance is about, you can buy the best insurance possible for your prized possession.