Host Liquor Liability vs. Liquor Liability: What's the Difference?
Posted on July 24, 2020 | by | Posted in Insurance
Businesses that serve alcohol to visitors face distinct liability threats. In many states, business owners can be held liable for injuries or property damage caused by intoxicated guests and clients. This can even apply to establishments that do not serve or offer alcohol but allow it to be taken inside their facilities. To safeguard business assets from legal enforcement or suits, company owners ought to highly consider liquor liability insurance. Matrix Insurance, one of the nation's leading providers of specialized insurance coverage items, understands the confusion between host liquor liability and liquor liability and wants to clear things up to help business owners choose the right policies.
Both host liquor liability insurance coverage and liquor liability insurance can cover alcohol-related lawsuits against business owners, but the type of coverage you need depends on the kind of service you provide. Depending on the type of business you operate,, you will need to buy either host liquor liability or liquor liability insurance coverage. Read on to find out the difference and choose which one is the best option for you.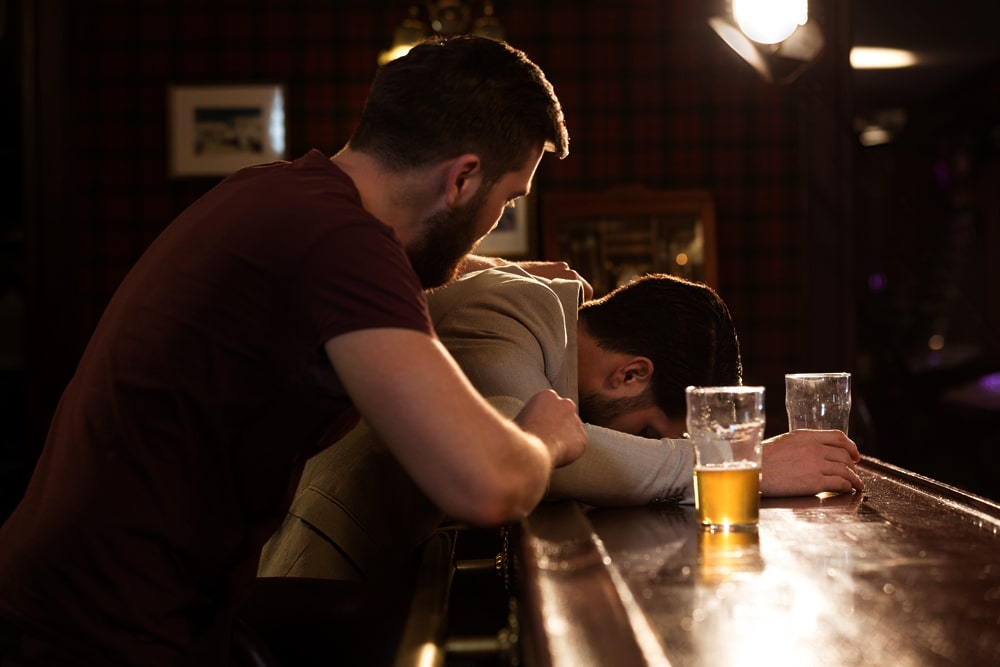 What is host liquor liability insurance?
Plenty of states have social host laws that can hold business owners responsible for damage caused by drunk customers or guests. Companies that do not serve, sell, or manufacture alcohol – but allow it to be taken in on the premises or at an event they host– can protect their business against liquor-related claims with host liquor liability insurance coverage.
This type of insurance provides a wide range of coverage for businesses in the event a customer, worker, or other guest causes residential or commercial property damage after taking in excessive alcohol. Host liquor liability insurance coverage can protect a wide variety of establishments including an accounting firm that allows beer and white wine at a business picnic, a web design firm that permits staff members to bring in booze to share on Friday afternoons, and a restaurant that doesn't sell alcohol but allows patrons to bring their own.
Host liquor insurance coverage is mostly included in general liability insurance which can cover for expenses resulting from third-party injuries or property damage. For example, if a worker who consumed numerous drinks at a business celebration gets into an accident and damages another person's car, the host liquor liability element of business' general liability policy can pay for the injured person's medical bills, repairs, and any court-related fees should the driver decide to sue the business.
What is liquor liability insurance?
Liquor liability insurance is a type of insurance that protects companies that produce, serve, or offer alcohol. The policy provides coverage for legal charges, settlements, and medical expenses associated with physical injury or property damage caused by an intoxicated individual who was served or offered liquor by the insurance policyholder.
The types of companies that generally require liquor liability insurance coverage include bars, breweries, dining establishments, liquor stores, corner stores, wineries, supermarkets, and the like. Any organisation that sells alcohol, regardless of size, is exposed to liquor liability and may benefit from acquiring insurance coverage. In some states, companies are legally required to obtain this coverage before receiving a commercial lease or a liquor license.
Liability claims made to a bar or restaurant due to property damage injury caused by an intoxicated guest can prove quite costly. A common example of an alcohol-related claim happens when a drunk patron leaves a bar, gets into his car, drives, and commits a vehicular manslaughter act. In this case, the victim's family might sue the bar for both civil and criminal damages. Another example is at a catered event where a restaurant served alcohol and 2 visitors got into a fight, whereby serious injuries incurred.
These are just two of the many instances that can potentially happen when a company serves alcohol to the general public. This makes liquor liability insurance extremely important as businesses are held accountable for the damages brought about by intoxicated guests from their establishment.
Tips To Reduce Liquor Liability Lawsuits
While covering your business is vital when allowing or serving alcohol, it's also a good idea to take proactive steps to lower your risks of getting liquor liability lawsuits and claims. Some recommended tips to keep in mind are:
Employ security personnel and ensure they're trained to examine ID's and de-escalate situations
Ensure that your staff (i.e. bartenders and servers) are well-trained in safe alcohol service
Promote safe alcohol consumption
Do not serve intoxicated persons and escort them outside the establishment if they've had too much alcohol
Do not allow guests to drink and drive and instead call an Uber or cab ride to get customers home safely
Implement a cut-off policy for over-served patrons
Refuse service to any guest who cannot prove they're at a legal drinking age
Proper staff training in managing and escorting problematic patrons safely
Host liquor liability and liquor liability are important for businesses involved in serving, offering, and allowing alcohol to the public. Simply put, host liquor liability is for establishments that do not serve alcohol, but permit the consumption of the substance while liquor liability insurance is for businesses that manufacture, serve, and offer alcohol to patrons and guests.
If you want to learn more about which insurance is right for you, feel free to contact Matrix Insurance who are liquor insurance specialists today and we will help navigate you throughout the entire process.