How Insurance Brokers Save You More Money
Posted on July 01, 2021 | by | Posted in Uncategorized
Insurance
An insurance policy is primarily a form of financial protection against some loss or damage. You pay a monthly or annual premium to insure your life, health, car, property, and other assets over a certain period of time.
In exchange, the insurer compensates for any financial losses covered and insurance policy.
Why is getting insurance important?
We cannot prevent the unexpected. Moreover, the least we can do is prepare for it. Although there is no way you can mentally prepare for the death of a loved one, having insurance to cover the hefty funeral costs will lift significant weight off your shoulders.
Injuries and diseases are the same way. When faced with high medical costs, having health insurance is tremendously beneficial.
Furthermore, insurance can considerably reduce or even eliminate your expenses.
Who are insurance brokers, and what do they do?
Helping individuals protect their homes, properties, businesses, and families, insurance brokers are skilled professionals who guide their clients in finding the most suited insurance plan. They will select a policy that best matches your demands at a fair price using both your history and their insurance expertise.
Insurance brokers work by representing their clients instead of insurance companies. Ultimately, this implies that dealing with insurance brokers entails working with them directly.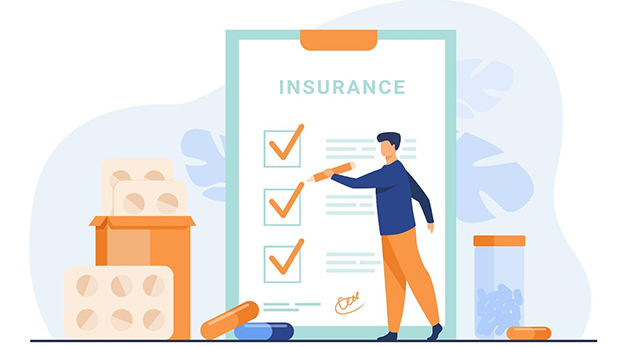 Insurance brokers vs. insurance brokers
Off the bat, the main difference is that insurance agents work on behalf of the insurance company. While both are obliged to help you find the right insurance plan, insurance agents are known to be representatives who insurers appoint to work with clients.
Why get an insurance broker?
With all that being said, here are only some reasons why working with an insurance broker is worth it:
Save money and time
Having an insurance broker by your side will save you not just time but also money. In addition, these seasoned professionals are qualified to alleviate your concerns as they have years of education, training, and experience in their arsenal.
Everyone can hire an insurance broker, especially those with complicated concerns. For example, if you have multiple cars or homes, properties with various policies, and more. It will be such a hassle to deal with those problems independently, which is why you should seek help from insurance brokers.
They will spare you the time by finding the right plan for you. Moreover, brokers assist clients in navigating regulations and relaying policies before they purchase since they are already knowledgeable of the investing industry. On top of that, brokers will take the responsibility of settling your claims for you.
Also, because firms know brokers help their clients get the right policy with the right coverage, they give lower prices to brokers. So, the chances of you being insured at a fair cost are higher.
Plus, working with an insurance broker will allow you to negotiate with the policy premiums as there are no middlemen in that particular circumstances.
In the end, you get to save your money by not investing in the wrong insurance and paying unnecessary fees.
In-depth understanding
Insurance brokers have studied the Product Disclosure Statement (PDS). Essentially, this is a document that contains the key features of a product, along with its benefits and risks. Moreover, they will walk you through and help you understand the contents of your policy. Insurance brokers will aid you in comparing several insurance policies to select one that best matches you and your needs.
Since you will be working closely with them, they will answer any questions you have regarding the terms of your insurance throughout the route.
Risk assessments
Similarly, you will also be aware of the possible risks other insurance plans can bring you. Insurance brokers are keen on weighing the risks and rewards of each policy. Therefore, they know the right coverage that will suit your condition, budget, and goals.
Direct business
As mentioned earlier, insurance brokers are not representatives of insurance companies. Which means, they have your best interest. Insurance brokers do not have a whole company to back them up should there be any mishaps, so you are more certain that you will receive the best service and advice. On top of that, working directly with them will mean more speedy service as they do not need to coordinate with a company.
More policy options
Since you will be communicating closely with insurance brokers, you will be receiving more alternatives than you would get through an insurance representative. As you explore all of your alternatives, you will have better chances of finding the best option at the most reasonable price.
In addition, a broker can give access to specialty markets where going directly to an insurance provider isn't always possible.
Regular policy reviewing
Insurance plans are highly susceptible to change over time. If you have an insurance broker, they will be communicating the possible renewals for the plan. In addition to that, they can also introduce better alternatives should your current plan not be serving you anymore.
Final thoughts
Insurance brokers are industry specialists with a knack for getting the greatest coverage at the best deals. Not only will your broker help you find the finest offers on the market, but any claims will be handled by your broker, saving you the time and effort of dealing with what can be a complex and unpleasant process.