Matrix Insurance Group support Homeless Connect
Posted on December 07, 2018 | by Oliver Whittingham | Posted in Uncategorized
Matrix Insurance Group Directors, Oliver Whittingham & Nicholas MacDonald with Maureen from Homeless Connect donating toiletry essential bags, which will be distributed directly to rough sleepers. Homeless Connect do amazing work helping the less fortunate get access to vital services.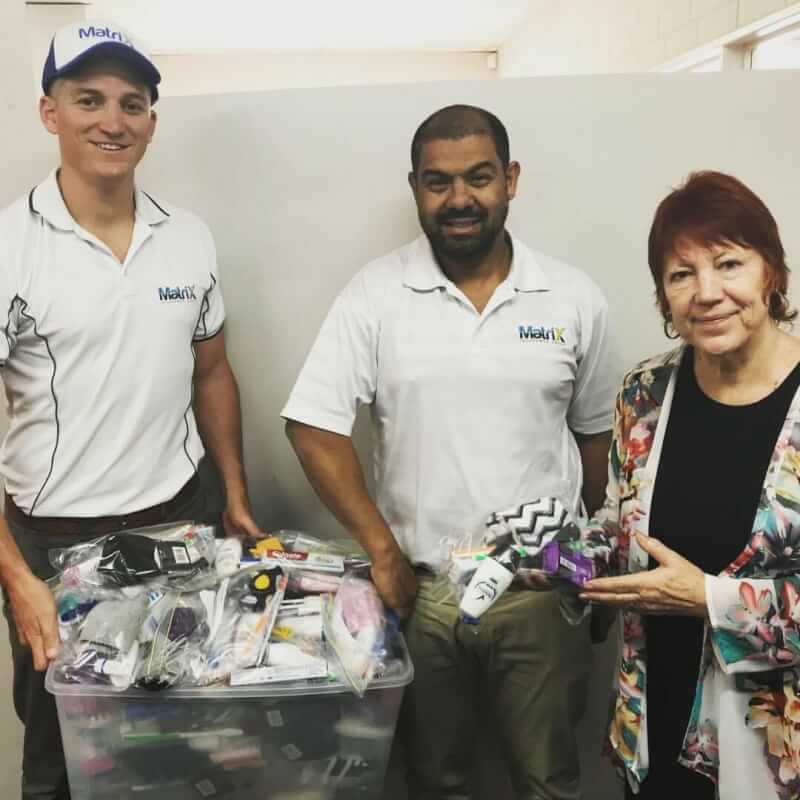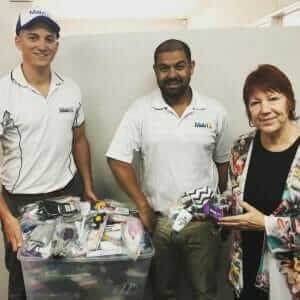 Homeless Connect provide a free one stop shop for accommodation assistance; counselling; legal advice; employment services; free GP, dental, podiatry and optometry services; budget/financial counselling; identification (Births/Deaths/Marriages); massage & skin treatments; free shop facility with food, clothing, and toiletries; personal hygiene (haircuts and showers); meal service; sporting and arts activities. Homelessness cannot be solved in one day, but becoming reconnected into community can be achieved. Hundreds of services in Perth assist the homeless and those at risk of homelessness.
What makes Homeless Connect Perth innovative is that it brings these service providers directly to people, in one location in Perth, and on one day. Having hundreds of smiling volunteers are on hand to guide people around as hosts also makes Homeless Connect so special.
We look forward to continuing to donating to such a great cause.