What is Motor Trade Insurance and Who Needs It?
Posted on June 19, 2020 | by | Posted in Uncategorized
If you own a business that involves interacting with client vehicles, then you'll need a special type of insurance to protect you against unforeseen accidents. This insurance is known as motor trade insurance and is commonly used in business such as breakdown recovery firms, second-hand car dealerships, and even valet parking services. Like with most types of covers, it's worth doing a bit of research before buying a policy so you can acquire the right deal that best fits your needs. This article will discuss what motor trade insurance is all about and which businesses should have this type of insurance.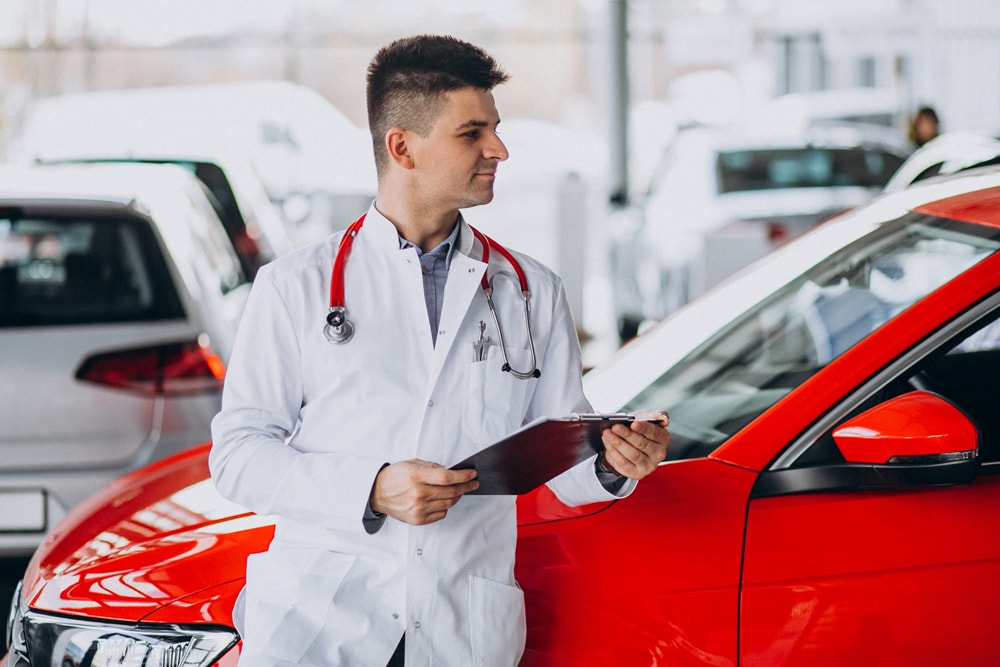 What is motor trade insurance?
Motor trade insurance is designed to provide cover for businesses who operate in the motor trade industry. This includes mobile mechanics, valets, body shops, vehicle recovery agents, and more. Such businesses face inherent risks with their day-to-day operations which means they need special insurance policies to shield them from financial loss.
So how does motor trade insurance differ from private car insurance? The latter is meant to cover you when driving your own car (or someone else's) for business/private use while the former applies to those who work with multiple vehicles (including customer cars). Because you and your staff are working on several different vehicles, it would be tremendous work just to update the insurer for each car being covered by private car insurance only.
Who needs motor trade insurance?
Whether you're buying, selling, fixing, or just interacting with your client's cars in general, you most likely need motor trade insurance. This type of insurance is a must for businesses such as:
Full-time and part-time motor traders
Mechanics
Car sales
Body shops
Tyre and exhaust fittings
Car valet services
Vehicle recovery agents
Keep in mind that motor trade insurance doesn't just apply to companies only. If for example, you're a self-employed individual who has responsibilities for other people's vehicles, then it's important that you have the right policy in place to protect yourself against financial losses. It may be possible that the customer's policies may cover that of other drivers albeit on a third-party basis instead of a comprehensive one. It's a common feature seen on motor trade insurance in the past, but it's less likely the case nowadays.
If you're unsure whether or not your business needs motor trade insurance, then we recommend discussing everything with your insurer to obtain the correct advice.
What does motor trade insurance cover?
Motor trade insurance policies are usually tailored according to the specific needs of businesses. This makes it crucial to think about the risks and activities you want to be insured from so you don't end up paying for cover you don't really need. Some of the most common covers by motor trade insurance are:
Road risk insurance – If you drive vehicles out on the public road, then you most definitely need road risk cover. Think of examples like taking cars out to check faults or delivering vehicles to buyers. If your business doesn't involve driving vehicles as part of its operations, then you can opt for parts-only cover. Like with most motor insurance, you can choose comprehensive, third-party, or third-party, fire and theft cover.

Employer's liability insurance – This cover protects you from claims made by your staff. Regardless of whether or not your employees are driving vehicles, it's important that you have this cover in place since it's a legal requirement in many countries.

Public liability insurance – This cover protects you and your staff from claims made by customers or the general public.
Product liability insurance – This cover protects your business when fitting new parts to a customer's vehicle and the part is defective in nature.

Material damage covers – This covers any vehicles and equipment your company owns (e.g. unsold vehicles) and insures them. This type of insurance may see increases in value during peak registration periods.

Combined motor trade insurance – A more comprehensive type of policy that covers you from road risks as well as your equipment and premises. Oftentimes picking up this cover is much cheaper than getting several separate policies, but it's best to check first if it includes relevant parts of your business to a certain extent.
Extra drivers – It's vital for your business that your trade policy covers all of your staff. Opting for an "any driver" policy will only cost you more than limiting cover to a select few employees or naming any insured drivers on the policy.

Vehicle types – If your business needs insurance cover for your staff when driving vehicles such as vans, cars, and other large vehicles, it's likely to be very expensive. Check if your policy covers you and your staff only for the vehicles you drive so you don't end up paying extra.
If you are a motor trader and you're looking for the right insurance for your business, it's important that you speak with the experts for professional advice. Feel free to contact Matrix Insurance today and we'll attend to your needs at your earliest convenience.